Sailor Products (Pens/Inks)
Proud to offer this iconic brand in our Japanese Pen Family!
In 1911 Mr. Sakata and his brother founded the "Sakata-Manufactory" to produce solid gold nibs.
In 1917 the factory relocated to the next town Hamadacho and the Company changed the name to "Sailor Pen Sakata-Manufactory Co., Ltd." The Company started manufacturing fountain pens here in volumes.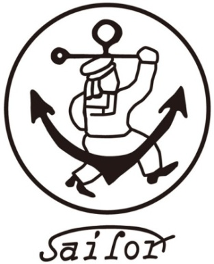 Starting in 1929, fountain pens with gold nibs became very popular and the Company continuously developed unique innovative products for the Japanese Stationery industry.
---